La Trappe Abbey
"And let no one presume to tell another
whatever he may have seen or heard outside of the monastery."
The Rule of Saint Benedict, chapter 4.
La Trappe Abbey
---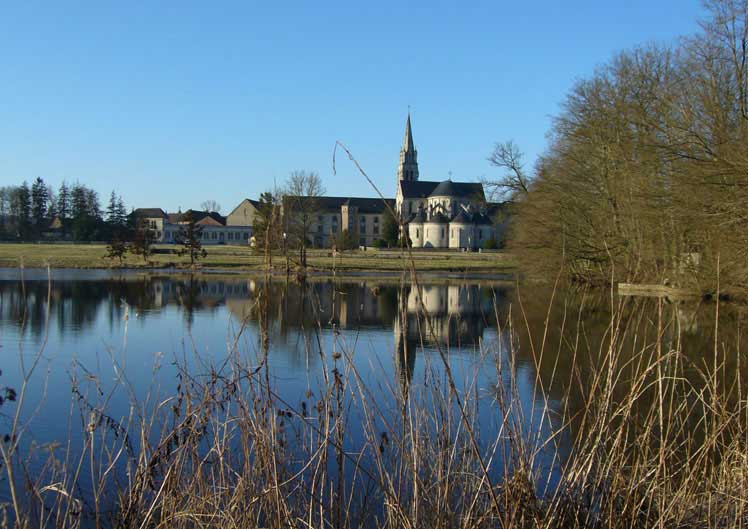 Timadeuc Abbey is a filiation of La Trappe Abbey (Orne). The Father Abbot of the founding community is in charge of guiding, protecting and looking after his "daughter" !

 Every two years, regular visits are planned to "motivate the brothers to lead the Cistercian life with renewed spiritual vigilance and to strengthen, supplement and when needed, correct the pastoral action of the local abbot".

 We owe this network structure which guarantees the spirit of unity of the beginnings to the genius of Etienne Harding (third Abbot of Cîteaux) who wrote the Charter of Charity (Carta Caritatis).

 That Cistercian "organization chart" preserves the personality of each community while creating close links between each house, aware of belonging to one same Cistercian Order.